There's something special about cheese (f you ask us).
In the winter months, it's the perfect comfort food, with rich mac and cheese, or topping a fabulous baked dish. But during the summer, we love light as air cheese souffles and rich, salty feta salad.
Today we're going all cheesy, with ten fabulous recipes from Foodies100 bloggers that make cheese the star of the show.
Simply click on each recipe image to see the original recipe.
Camembert and Apple Scones with Honey Butter (Lavender and Lovage)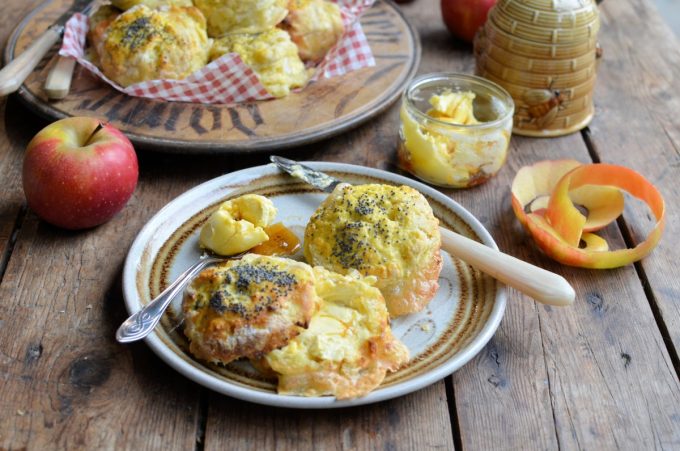 Baked Ham Hock with Cheddar Croquettes (Kitchen Sanctuary)
Easy CheesyJalapenoo Soda Bread (Fab Food 4 All)
Special Macaroni Cheese (Lovely Appetite)
Grilled Vegetarian Salad with Vegan Halloumi (Euphoric Vegan)
Sticky Gruyere Caramelised Onion Mashed Potatoes (Ciao Veggie)
Garlic Parmesan Crushed Potatoes (Taming Twins)
Roast Radish, Spelt and Feta Salad (Gluts and Gluttony)
Baked
Baked "Black Brie" and Toast (Love Lorretta's Kitchen)
Vegetable Tortilla filled with Parmesan (Beach Hut Cook)
We hope our cheesy recipe post has inspired you! If you've got a great cheese recipe, whether it's a salad, starter or side dish, please do let us know in the comments!